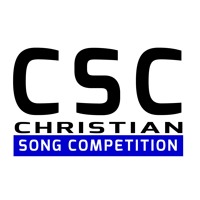 Hey, y'all! This is new territory for me. I have entered four of my songs,
including one previously-unreleased song
, in the 2013 Christian Song Competition and I need your support. It's always awkward asking for help but it's probably good for me. Anyway, here's the deal: The top ten songs in each category will be selected based on their number of plays, likes, and comments via the Soundcloud format that they're using to host the contest.
I have created a playlist of my songs that are entered in the contest.
The songs entered in the contest are in a [SONG TITLE - TOBY BAXLEY] format, so I need you to specifically pay attention to those particular songs. You can listen all you like to that playlist and I encourage you to do so. However, there is a "like" button with a heart on the playlist. You're welcome and encouraged to click on that button, but I also need you to go to each individual song in the playlist and "like" them and leave comments below the interactive wave form graphic.
Do do all this, you'll need a Soundcloud account. It is free and easy. All they want is an email address and a passcode. They'll send you an email confirmation link but you're not obligated to them any further after that. If you want to hear the other entries in the contest you can go to the
contest page
. Don't listen to them too much so as not to boost their play counts! :)
Please "follow" my stream on Soundcloud, while you're at it!
Please leave me a comment or
contact me
if you have any trouble signing in or making comments.
Here are the links again:
Contest page:
https://soundcloud.com/groups/worship-song-2013
My playlist:
https://soundcloud.com/toby-baxley/sets/christian-song-competition
Behold the Lamb
-
https://soundcloud.com/toby-baxley/behold-the-lamb-toby-baxley
Perfectly Well
-
https://soundcloud.com/toby-baxley/perfectly-well
Jesus Is Alive
-
https://soundcloud.com/toby-baxley/jesus-is-alive-toby-baxley
Justified
-
https://soundcloud.com/toby-baxley/justified-toby-baxley
Justified is a new song that is a favorite at church, but I haven't released yet. Enjoy! Please share this in your social circles as well.
Thank you so much for your support!
If you thought this post was helpful, consider sharing it with your social network via the sharing icons below. I would really appreciate it! Thank you.
Tweet